When it comes to interest and hobbies, we all have our own preferences. Some people enjoy activities, such as reading or watching movies, while others prefer something far more active and adventurous, such as backpacking. So, what is backpacking and why do so many people love this activity? In this article we shed a light on this outdoor hobby and explore some valuable tips and tricks to help you.
What Is Backpacking?
If you have never been on a backpacking adventure before and you are wondering 'what is backpacking?' this guide will teach you a little more about this activity. There are several types of backpacking you can partake in these days, and each one offers a cheap way to travel and explore the world. Backpacking is often something associated with students, but people of all ages enjoy backpacking all over the world. Backpacking is a fun, exciting, and affordable means of getting around, visiting different places, and getting involved in exciting activities.
The Ins and Outs of Backpacking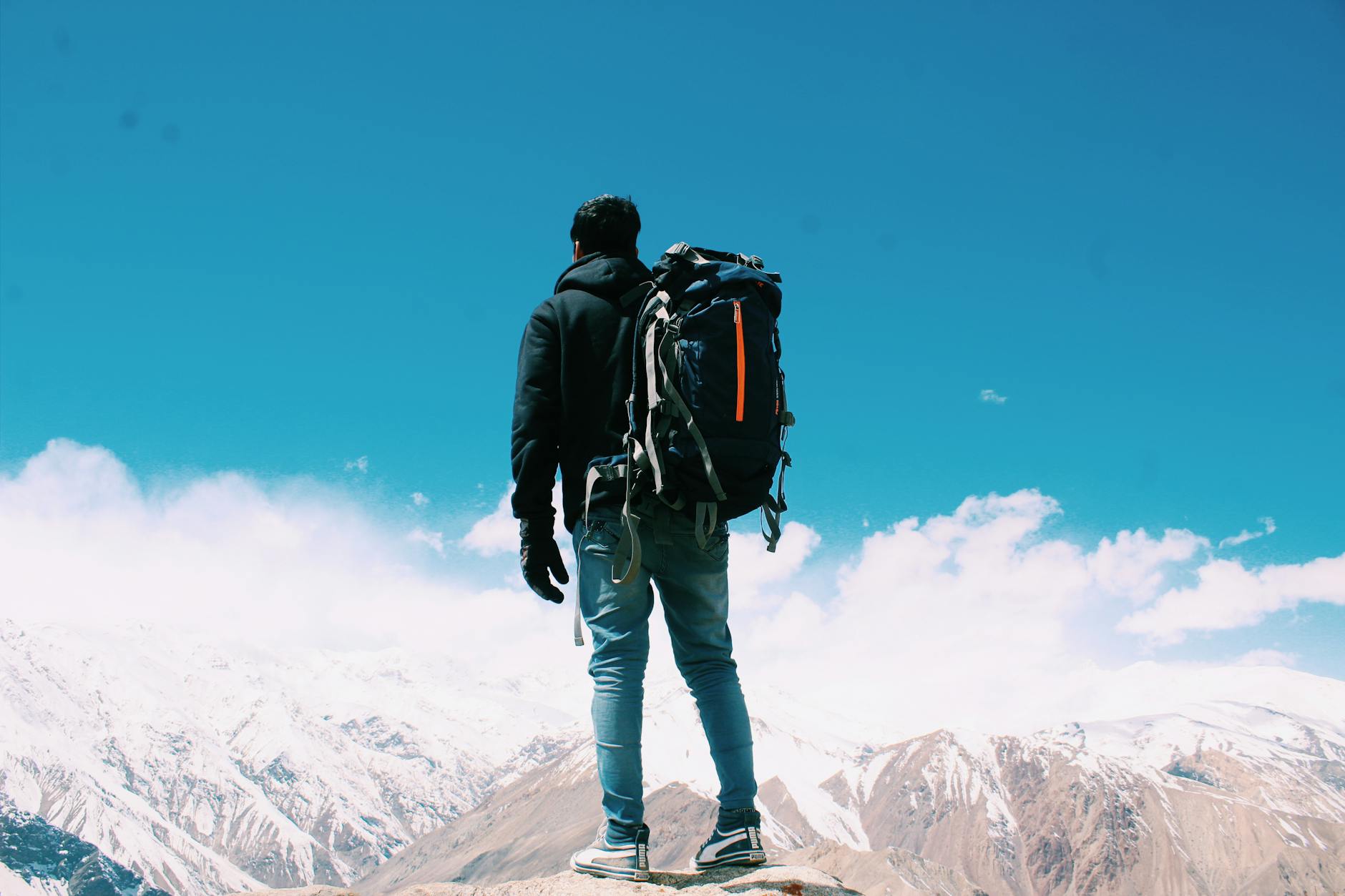 image source: Pexels
So, what is backpacking and what does it involve? Some people go backpacking alone while others like to travel with a partner or with a group of friends. No matter which of these you do, it is important to familiarize yourself with the different variations of backpacking and what each one entails. If you are learning 'what is backpacking' to try it out for yourself, this article will give you a better idea of the type of backpacking that will best suit your interests.
What Is Backpacking Tourism?
The most familiar form of backpacking is the classic backpacking tourist style, which is where someone travels on a budget. People who get involved with this type of backpacking often travel for longer periods than traditional tourists—in fact, some end up travelling for many months or even years by backpacking their way from place to place. Backpacking tourists also tend to cover more distance as they often travel from one country to another as part of their experience.
This type of backpacking is an incredible way to explore lots of different places and learn about different cultures without spending a fortune. Traveling as a backpacking tourist can be a very enriching experience as well, by helping travelers become more independent and confident as time goes on. Some backpacking tourists also pick up casual, part-time jobs while travelling to help fund their travels, and this is a great way to meet people and really immerse yourself in a new culture.
In a nutshell, this type of backpacking is the most traditional form and probably the one most people are familiar with. It is a great way to enjoy exploring a new area and have an adventure, whether it be getting back to nature, meeting new people, or trying new experiences. You can sleep in hostels or even under the stars with tents and sleeping bags as a backpacking tourist, meaning there's no limit to the kind of unique adventures you can have and look forward to.
What Is Flashpacking?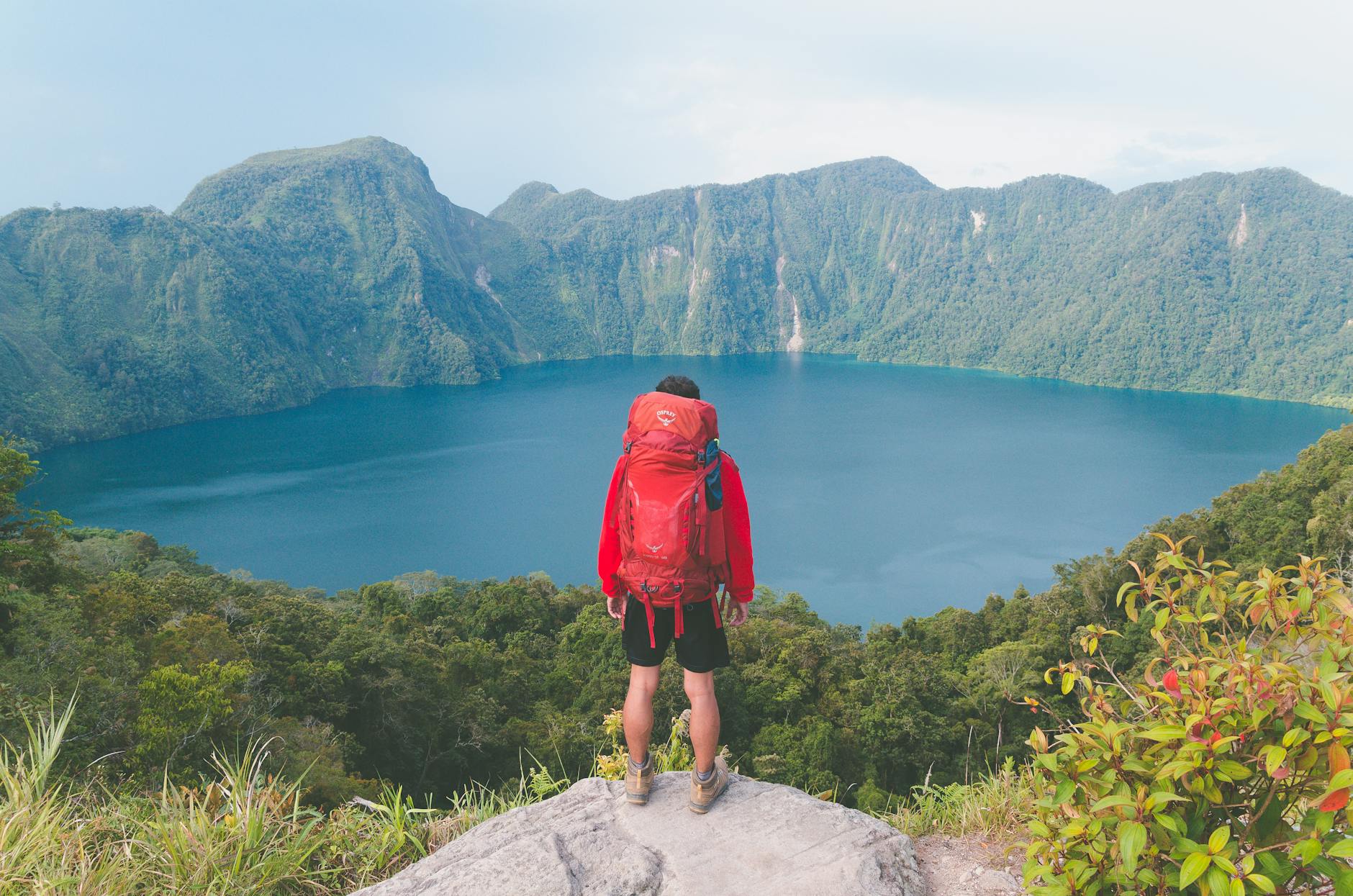 image source: Pex​​els
As we mentioned earlier, there are different types of backpacking, and many people want to better answer the question 'what is backpacking?' by being detailed. Flashpacking is backpacking that involves a little more luxury. Some people like the thought of backpacking and exploring the world, but they are not quite ready to give up all of their modern conveniences and comforts.
These people generally go flashpacking, a relatively new form of backpacking that has been adopted by those who will spend more money for their creature comforts. It is more of a luxurious form of backpacking where travelers get to enjoy higher standards of living while still having a genuine backpacking experience. Flashpackers often travel with lots of modern technology, spend a lot of time partying along the way, and spend their time staying in nice accommodations rather than tents and hostels.
If you want to enjoy a more stylish way of backpacking, this could be the ideal way to travel for your tastes. It lets you to enjoy the best of both worlds as you can experience the thrills of backpacking while also enjoying a little luxury along the way. Of course, you need to be able to fund the luxury side of this experience, so consider your budget to determine whether this form of backpacking is right for you.
What Is Backpacking the Ultralight Way?
Another form of backpacking that is becoming more and more popular is ultralight backpacking. As the name suggests, this method of backpacking is all about traveling light, and these days, you can store all sorts of items in ultra-light backpacks and keep the weight down with smaller and compact versions of your must-have backpacking items.
When you are backpacking, the weight of your rucksack can become a major issue if it is heavy and packed with weighty items. With ultralight backpacking, you can travel with speed and comfort because of the lighter weight of your backpack. People opt for items such as compact sleeping bags, travel toothbrushes and other lightweight travel items, because with ultralight backpacking, every ounce matters. Minimize what you take and get the lightest versions of everything you need while traveling, and you'll be thankful once you start your travels as you will have far less weight to lug around.
Backpacking Tips and Tricks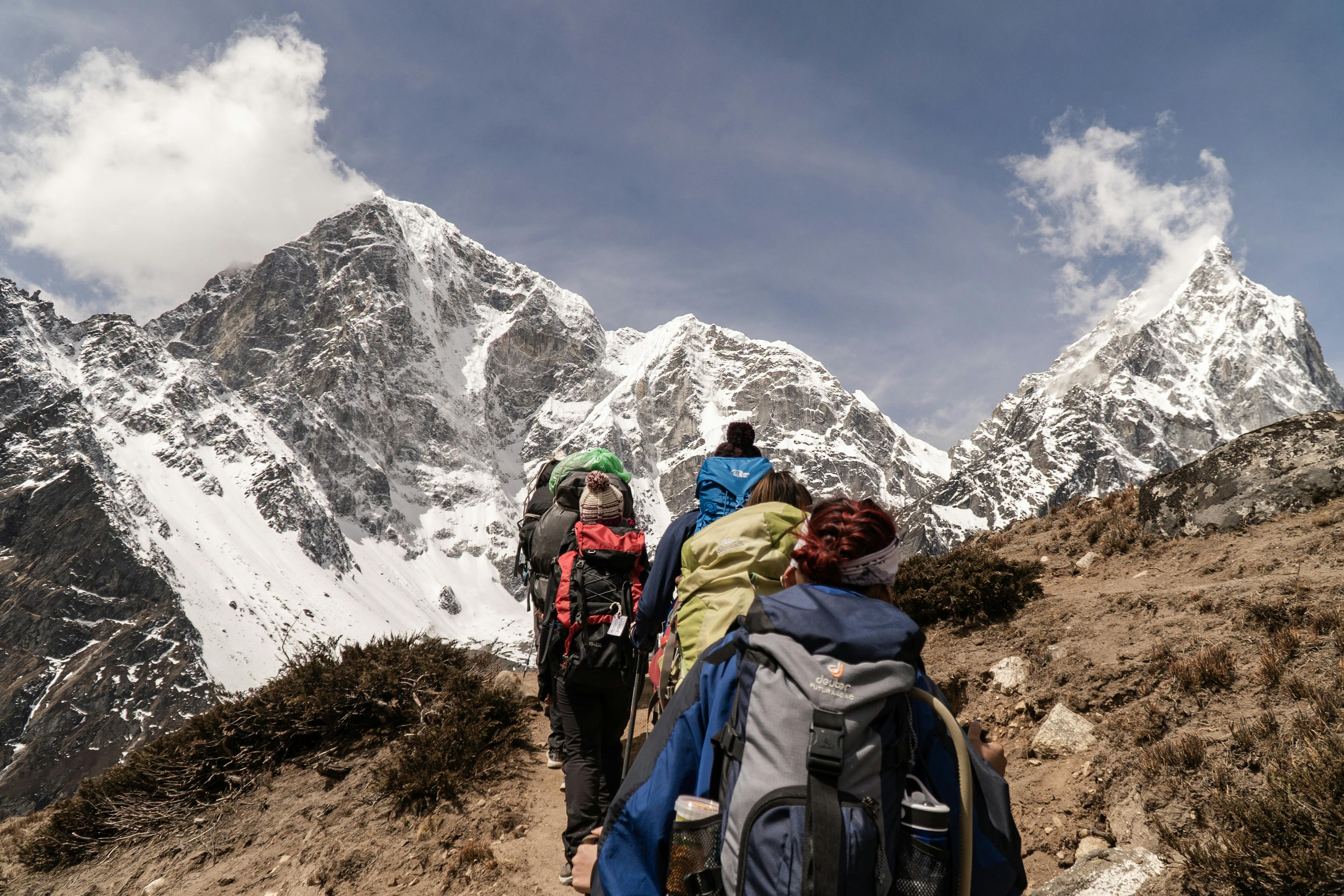 image source: Pexels
Whether you're interested in getting involved in backpacking for the first time or you're a seasoned trailblazer with a favorite outdoor pack, there are many tips and tricks every backpacker should keep in mind. These tips and tricks can help to make your backpacking experience more fun, more exciting, more comfortable, and much safer, and they can help with everything from saving money to reducing risks. Here we list some valuable tips and tricks that will help with your first backpacking trip.
Do Your Research on the Area
Before you set off on any backpacking trip, you need to make sure you research the area you'll be exploring thoroughly. When people think about 'what is backpacking?' they often imagine that it is all based on spontaneity. Although this is true to some extent, diligent research and planning is essential if you want to make the most of your trip. You can then structure your travels accordingly and make sure you don't miss out on different experiences.
Pack Your Bag Sensibly
As any seasoned backpacker will tell you it is vital to be sensible when packing. As a first-timer, you may be tempted to squeeze as many items as will fit into your backpack without considering that lifting and carrying it will be a challenge. So remember, pack as lightly as possible and don't forget that you can make purchases along the way if there is something you need. Don't squeeze unnecessary items into your backpack 'just in case' and just stick to the essentials.
Pre-Book for Shorter Trips
People go backpacking for different durations. Some go for a few weeks or a month or two while others plan to travel for months on end. With the latter, it can be difficult to pre-book accommodations because plans can change while you're backpacking, and you don't always know where you will be at any given time. However, if you are travelling for a shorter period and have your itinerary all sorted out, it is worth looking at pre-booking accommodations to get good deals where you can and save some money.
Keep a Tight Budget
Many people who go backpacking choose this form of travel because they're on a tight budget, so it only makes sense to do your research to find out ways to cut back on spending in the areas you plan to visit while you're backpacking. This includes saving money on the cost of accommodations, saving money on tickets for attractions or events while travelling, and saving money on the cost of your flights and ground transport. Get online well in advance to see where and how you can cut costs while on your adventure.
Save Money on Food
Food can be a major expense for those who are backpacking. Of course, it would be lovely to eat in high-end restaurants all the time while visiting different destinations, but that will get expensive. Budget for one or two nice meals out for each place you visit and save money by opting for street food or cooking your own meals while backpacking from place to place.
Get to Know Other Backpackers
One of the great things about backpacking is that it provides you with the opportunity to not only explore the world but also to meet new people. You will find people of all ages and from all walks of life enjoying the same adventure as you while you're out backpacking, so, don't shy away from them—take time to chat to other adventurers and get to know them. Ask about what they've seen on their travels, and it will make your experience far more fun and exciting. You may even end up making some lifelong friends along the way!
Take Your Time
While you are on your trip, sometimes you will have to rely on public transport to get around. However, wherever possible, try to walk so you get to enjoy the full experience. Getting around by foot is the best way of exploring and seeing all the sights, but be sure to take your time so you can take in your surroundings and the experience. It makes for a far more exciting adventure compared to being on cramped public transport and missing out on the sights as you go along.
Be Aware of Hazards
Safety is extremely important while you're out backpacking, and you should make sure you know of any hazards in the area you are exploring or planning to travel to. Potential hazards one can encounter on public trails are often listed on signs at trail heads, so make sure you pay careful attention to these. Also, avoid hitchhiking or going off with strangers, especially if you are travelling on your own.
Set Budgets for Each Destination
It is important to set a budget for each of the destinations you will travel to so you can better control your spending and make sure you don't run out of cash part of the way through your travels. Once you have decided on your budget, stick to it. If you have money leftover once you leave each destination, place it is an emergency fund you can tap into if you run short on cash later on down the line.
Invest in Suitable Clothing
Wearing suitable clothing when backpacking is imperative not just in terms of comfort but also safety. Everything from your outerwear to your footwear needs to be thought out based on the terrain you will travel in and the climate you will be travelling. Investing in clothing that can you can layer is advisable, but it should be comfortable, practical, and hard-wearing.
Consider Casual Work on Longer Trips
If you plan to travel for longer periods, funding could become an issue. However, there is a way around this—you can do casual work while travelling to earn money and fund the rest of your travels. Depending on where you will go on your trip, check online to see what sorts of opportunities are available for casual work.
Get Travel Insurance
One very important thing to do is arrange travel insurance before you head off on your backpacking adventure. If you get hurt or fall ill during your trip, you could find yourself stranded with no means of funding a necessary treatment. Getting travel insurance beforehand will provide you with peace of mind and protection during your travels.
Conclusion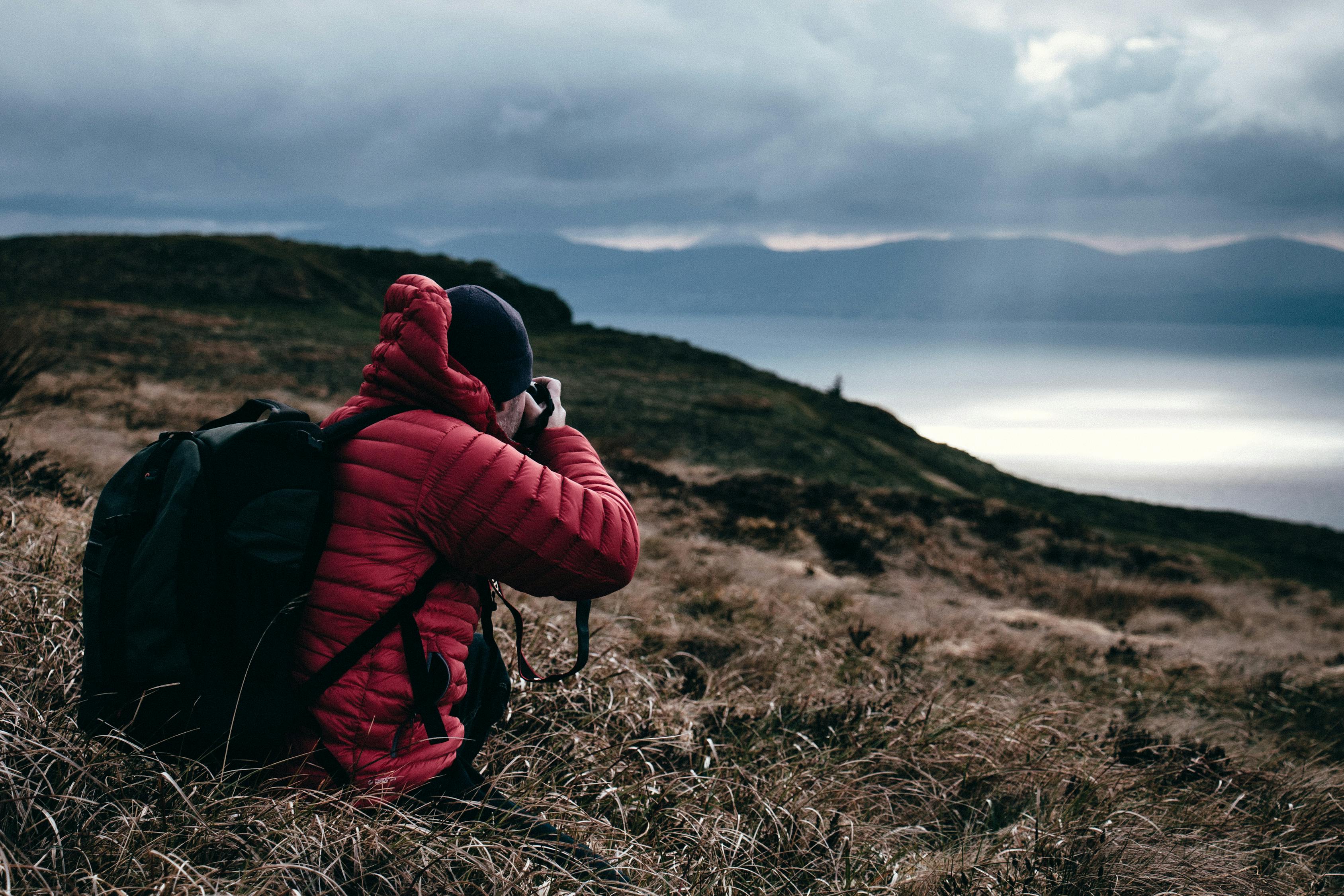 image source: Pexels
We hope our article has given you more of an insight into 'what is backpacking?' and helped you to decide whether this is type of outdoor travel adventure is for you. Of course, backpacking is not ideal for everyone, as some people prefer a life of luxury, complete with first class flights and five-star accommodations. However, for those that want to experience a more rugged adventure and excitement while travelling, backpacking is a great option.
Whether you want to try traditional backpacking, flashpacking, or ultralight backpacking, you will have an unforgettable experience. People from all parts of the world and from different walks of life enjoy this activity and mode of travel, which means you can look forward to meeting many new people along the way.
The ability to get casual work while you are on your backpacking trip makes it even easier to fund your travels and make the most of your trip. This is something that a huge number of people do when they go backpacking for longer periods. It enables them to travel for longer and enjoy more exciting experiences. Also, the work experience young travelers gain along the way may prove to be priceless for those who have not had much real work experience as yet.
If you love to travel, see the country, and meet new people, you may find that backpacking is the perfect activity for you. As long as you do some planning, pack appropriately, and budget carefully, you can look forward to a fantastic trip and a wonderful experience.