Some say the most important moment of mankind was the discovery of fire. However, with the increase in burn bans across this drought-infested nation, learning how to start an open flame may not be as useful to know this ​hiking ​gear in hiking season.
Instead, you should be turning to some hiking gear innovations to keep you fed, dry, warm, and – thanks to this modern era – entertained.Stepping your hiking adventures with American hiking society up a notch to take on an impressive trail for the first time is no simple feat.
Some may be attracted to the specific trail due to its beauty, especially as the leaves begin to change color. Also, some may have heard about the spectacular view from the summit, some may simply want more of a challenge.
Thinking about standing on an overlook almost touching the clouds, overseeing the world below and colors that inhabit this beautiful planet usually is encouragement enough to step your hiking game up.
It can also make getting pumped up for hiking season pretty easy.Another way to get pumped up is by dusting off our old winter-slept hiking gear to see what upgrades are needed. Not only will new hiking gear revv you up for your next big trail on John Muir Trail , but it will help make the journey a lot smoother.
In this all-encompassed hiking gear guide, we'll outline absolutely everything you need to know about hiking gear this season. Whether you're a
beginner

,

intermediate or expert hiker, we have listed and organized all the best pieces of hiking gear that will be both exciting and helpful to any hiker.

By picking from this list and following our directions, you'll be increasing your comfort level while maintaining a light pack on the hiking trails.

​Let's get into it!
​Hiking Gear Basics
As a new hiker traveling out into the great outdoors for the first time, this section is for you.
We've listed some basic items you'll absolutely need to bring with you. These items don't have all the bells and whistles on the as some of our other hiking gear items do, as seen down below, but they're still pretty cool, and will make you feel like a champ, newbie or not!
​1. Lightweight backpack
Make sure to pick up an inner frame lightweight backpack from your nearest outdoor equipment stores. ​This hiking backpack should be light enough on its own and should come with a rain cover.
It should also be rated specifically for long-distance hikes and designed specifically for your gender. This helps it fit properly, which is super important, believe us!
​If you've ever hiked with a men's backpack as a woman, you'll be able to tell the difference after switching to a well-fitted women's backpack.
​2. Comfortable and Quality Hiking Boots
While there are a few hiking items you can cheap out on, hiking boots aren't one of them.
When hiking, the health, support, and comfort of your feet are absolutely key. While Walmart sells hiking boots for super cheap – don't be lured into their trap.
Once your feet are hurting and wet, only halfway down the trail, you'll know what we're talking about. Spend money on a good pair of hiking boots with a well-known brand. Make sure they're at least water-resistant, have good ankle support, and are built for long treks.
Ask a customer support member at a well-known hiking gear store for help or if you're getting them at a reputable online store such as Campmor, follow these directions to figure out which pair are right for you and your new adventures.
​3. Forty-Degree Down- Filled Sleeping Bag
If you're taking on your first big hike, chances are you'll be sleeping under the stars.
No matter what anyone tells you, a 40-degree down filled sleeping bag is comfortable and lightweight in all weather conditions and situations.
It's always good to come prepared. It's difficult to tell just how cold it really gets at night and a cold night sleep is always, and we mean always, a mood killer.
​Besides, if it does end up being a hot night, you won't be wanting to sleep in any type of sleeping bag – simply lying down on your fluffy bag is comfortable enough (and it feels more like a camping adventure that way anyways).
​4. Weather Band Radio

Knowing what the next day or night is going to be like will make you so much more prepared. By investing in a weather band radio, you'll be able to stay in the loop and always start your day prepared.
​Plus, playing some radio tunes by the campfire or while gazing up at the stars after a long day of trekking is probably one of the most blissful moments humans have ever experienced.
​5. A Water Suit
A water what? Don't worry, not all water suits make you look like an awkward seal. If you're planning on venturing up into the mountains, you'll be very thankful you brought a full waterproof suit.
Many hikers who skimp out on this end up kicking themselves afterwards. If a cold night in your tent is a mood ruiner, a wet night is even worse. Check out this only half-dorky wet suits.
​6. First Aid Kit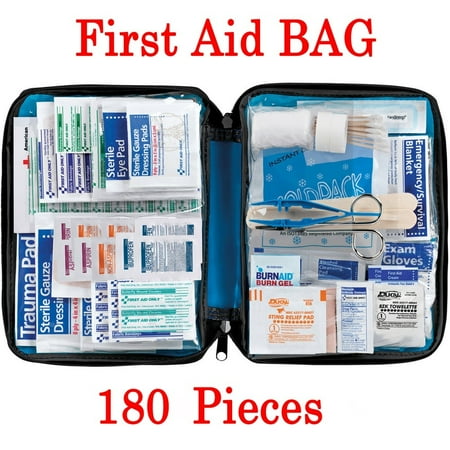 If you're saying right now, "but I won't need a first aid kit," then you've already lost.
Every hiker should bring a first aid kit with them, in our opinion, no matter what type of hike they're conquering. Anything can happen on the trail. From blisters to deep wounds and serious sprains, you'll need some medical backup to either keep yourself on the trail or to get yourself to safety.
​7. Pen and Journal
While this sounds a bit… sissy, chances are your first big hike will provide you with lots of material to write about. Also, you'll be meeting lots of cool people and there will be tons of stories that happen and that are told along the way. You won't want to forget any of these priceless details.
And who knows, maybe one day you can mold all those notes to form a book!
​8. Hiking Poles (Trekking Poles)
Hiking poles can be life-savers. In the chance that you slip (which you will at some point, guaranteed), hiking poles could save your life.
If you're planning on taking your first multi-day hike in the mountains, hiking poles are a must.They're designed to grip into the ground on impact. So while a walking stick you find on the side of the trail can work alright for a little while, it doesn't have the same life-saving gripping abilities as hiking poles.
​9. Water Purifier
While drinking water usually is easy to find on the trail, depending on where you're going, a water purifier can also be a life-saver.
Water purifiers are also great to have as backup in case you wander off course and only come across lake or stagnant water. On top of that, even if drinking water is available, say from a mountain stream, it's always smart to purify your water just in case.
​10. Duct Tape
Step aside, dogs. On the trail, duct tape is a man's best friend.
We could go on explaining all the ways duct tape will come in handy while hiking, but instead, we'll let you find out for yourself. Duct tape uses are almost endless. And in many hiker's opinion, one of man's greatest creations.
​Your Hiking Gear Checklist
Alright so you've gathered your basics and have packed them in your new lightweight backpack and you're getting a bit more ra​​​​mped up for your hike.
Hold up!!
You're not finished packing yet. While some of these items are not vital, you'll want to bring a good amount with you on the road to make your trip a lot easier.
Some of these items may be common sense, but when you're thinking about 1,000 other things before heading out for your first big hike, it's always useful to have a checklist.
We've organized these items into categories to help you determine which items and pieces of hiking gear are best for you.
​1. Sun Protection
Sunglasses
SPF lip balm
 Sunscreen
​2. Navigation
Compass
Map
 Cell phone GPS (bring portable batteries that will last your entire trip)
​3. Illumination
​Flashlight or headlamp with spare batteries
​4. Insulation
This would refer to the clothing options as seen below
​5. First-aid Supplies
​6. Repair Kits
Repair supplies (extra tent fabric, rope, etc.)
Knife or multi-tool device such as a swiss army knife
 Needle and thread
​7. Fire
Lighter or matches kept secure in a waterproof bag or container
Fire starters — check out this list for some ideas
​8. Nutrition
Daily food along with extra food in case of emergencies
Compactable cooking device and pot such as ELEKTRA FE
​9. Emergency shelter
Reflective blanket
Tent
 Tarp
​10. Hydration
Hydration
Water filter or treatment system (such as water purifier as mentioned above)
 Water bottles or camelbaks
​Clothing
As you pack your bag with clothes, make sure to avoid any cotton materials and adjust every outfit with the forecast in mind. Also, always prepare for the worst.
Pack warmer, drier clothes that protect you from the wind. You never know how the weather will change while on the trail.
Along with these points, make sure to pack the following clothing materials:
Socks (multiple pairs in case it's a wet trek)
Wicking long-sleeve or t-shirt
Wicking underwear
Quick dry shorts or pants (weather dependent)
UPF shirt
Rain hat/sun hat
Headband or warmer, insulated hat
Bandana or a buff
Fleece or soft-shell jacket
Hiking boots
Watersport sandals
 Rain gear
​Electronics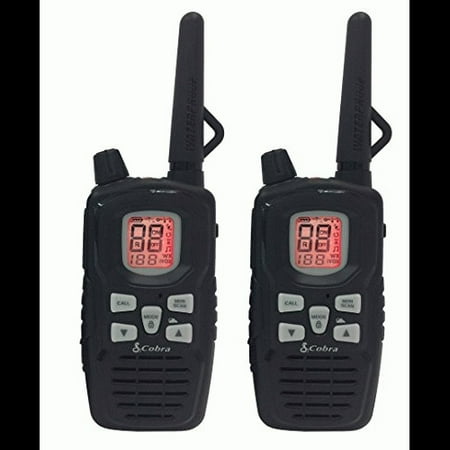 While electronics aren't essential when venturing out in the wilderness, they can come in handy. Depending on how far and long you're hiking for, sometimes certain electronics can even be necessary.
Let's take a look:
Cell phone along with a waterproof casing
Multifunction, waterproof watch
Camera
 Personal locator beacon
​Toiletries
Of course, even though in some ways you're transitioning into a primal state while on the trek, you don't need to go full Stink King.
These toiletries will help you feel more human and refreshed while on the trail.
Sanitation shovel to dig yourself a little toilet)
Toilet paper
Diva cup (or another menstrual cup)
Hand sanitizer
Waste bags
 Biodegradable, outdoor soap such as Sea to Summit
​Other Recommended Items
While we've covered most of the basics, there are still more items you'll want to think about bringing on your trip.
Some of these items are just as necessary, however, they aren't categorized easily in the main lists.
Energy drinks
Daypack for hiking or small backpack
Drinking mug or cup
Lunch utensils
Big repellent
Quick-dry towel (very useful)
Trekking poles
Whistle
Route guidebook
Trash bag
 Journal and pen (waterproof)
​Our Favorite Specific Pieces of Hiking Gear
Big Agnes Copper Spur HV UL2
Packing a high-quality, lightweight tent is one of the best ways to further your miles while increasing safety and comfort. However, once you're in the market for a new tent, you'll quickly notice how many options there really are.
Trying to track down the best tent to meet all your needs can be a bit overwhelming. We recommend using Big Agnes Copper Spur HV UL2.
This tent has the perfect amount of space, functionality and weight. It's light enough to slide smoothly into your pack while roomy enough to give you space to hang out without feeling stir crazy in a wild storm. It offers two large doors, interior pockets, freestanding double wall, and still manages to weigh under 3 lbs.
For this year, this tent is by far our favorite. In fact, we don't even suggest trying to search for a better one.
​Hiking Gear 101: Takeaways on Your "Things to Bring"
There are tons of hiking gear gadgets, brands, and toys these days.
…But of course there is!
They're fun, inspiring and usually extremely useful. However, this mountain of choice can become a bit intimidating. ​
By sticking to the basics at first, reading quality outdoor gear magazines and articles, and taking note of what you personally need as you're out in the wild, you'll be able to create a personalized and compact supply of hiking gear that keeps the outdoor adventure bug alive and well.